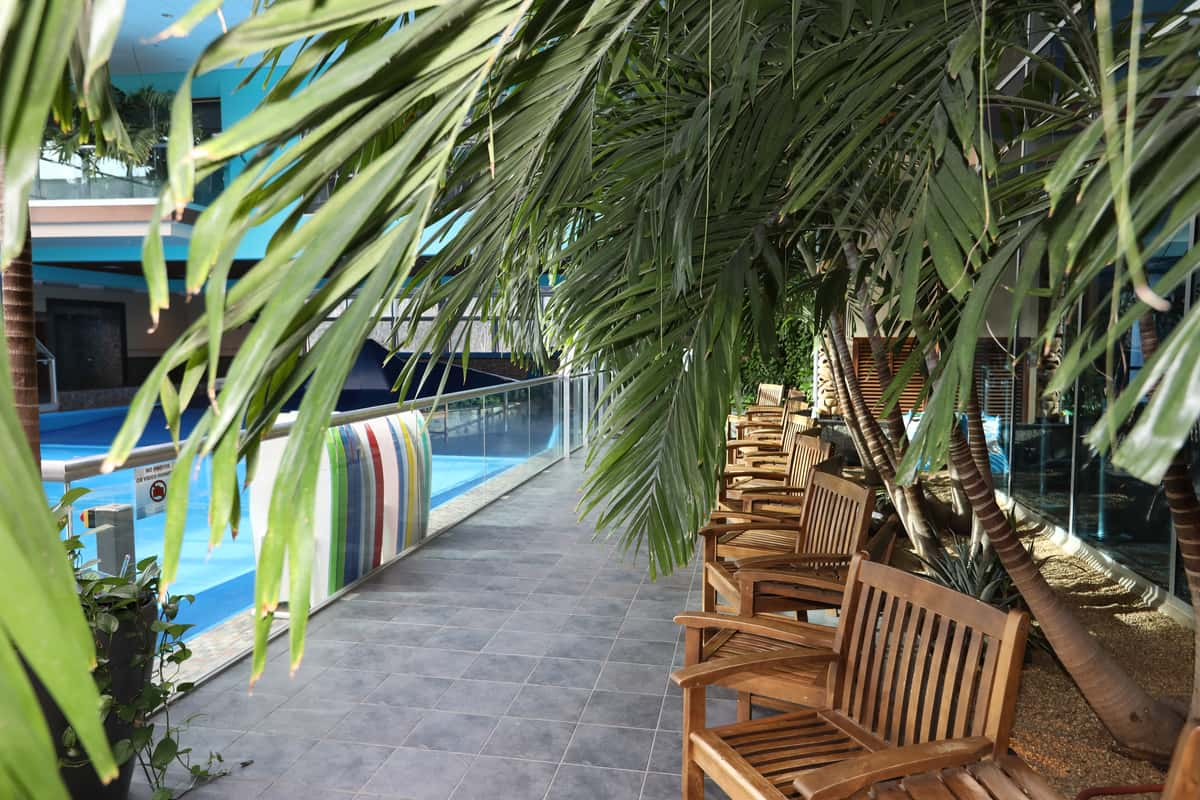 About
Oasis Cafe
The Oasis Cafe is located in SkyVenture New Hampshire. You can find us indoors alongside Surf's Up Indoor surf park, our Fishpipe, rock climbing and Indoor skydiving. This is a fun and relaxed warm tropical beach environment. You do not need to be participating in any of our great activities to come and eat at The Oasis Cafe
The Oasis is open daily for walk ins and adventure customers during our normal operating hours! Here you can enjoy freshly prepared lunch, snacks and refreshments. Visiting one of our adventure attractions? Stop in and fuel up for your adventure. Here on the Island you can don your flip flops and puka shells or just come as you are to our Oasis Cafe and tropical paradise Surf's Up.
Alcoholic Beverages are available for sale at the Oasis Cafe. Check out our Island favorite Dirty Banana and all fruit smoothies. Anyone that is participating in any of our sport activities and is 21 or older can purchase drinks after they are done with their activities.
FREE WIFI internet and Island style music surfside.
No outside food or drinks are permitted in the facility.